How to get your Medical Marijuana Card in Michigan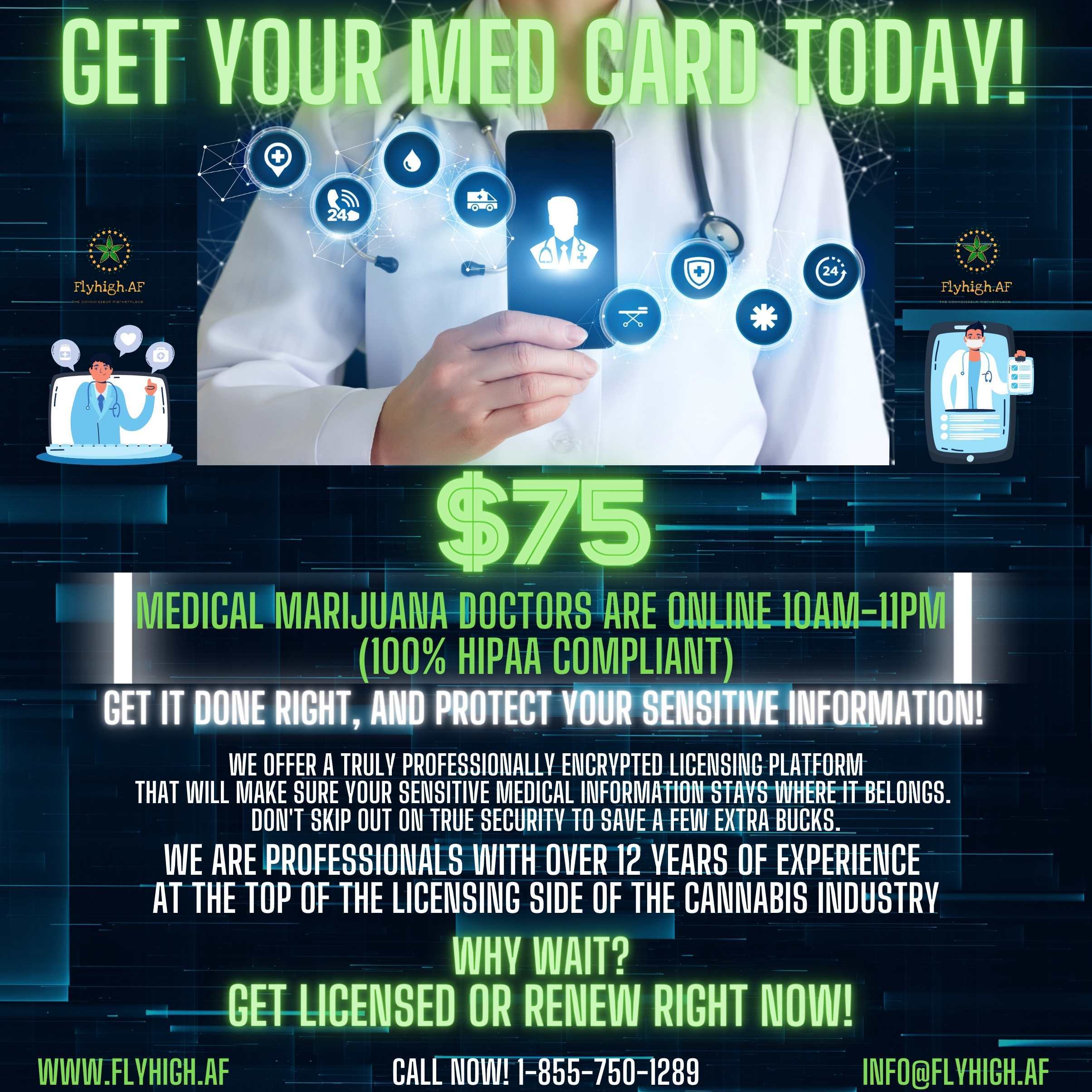 Getting your medical marijuana certification
for the purpose of obtaining your
medical marijuana card in Michigan,
couldn't possibly be more painless than at
Fly High Licensing.
We offer quick, safe, and hassle free online
walk-ins or appointments 10am-11pm daily.
With our state of the art professionally encrypted and 100% HIPAA compliant licensing platform, you can rest assured that all of your sensitive information stays where it belongs during and after your visit with one of our expert 
medical marijuana doctors.
We have over 12 years of experience in getting thousands of patients started in the industry and helping to maintain a strong certification
that will keep you out of trouble.
Our proven track record should assure you that you are in good hands here.
FlyhighAF LLC always operates legally and in accordance with all state and federal laws.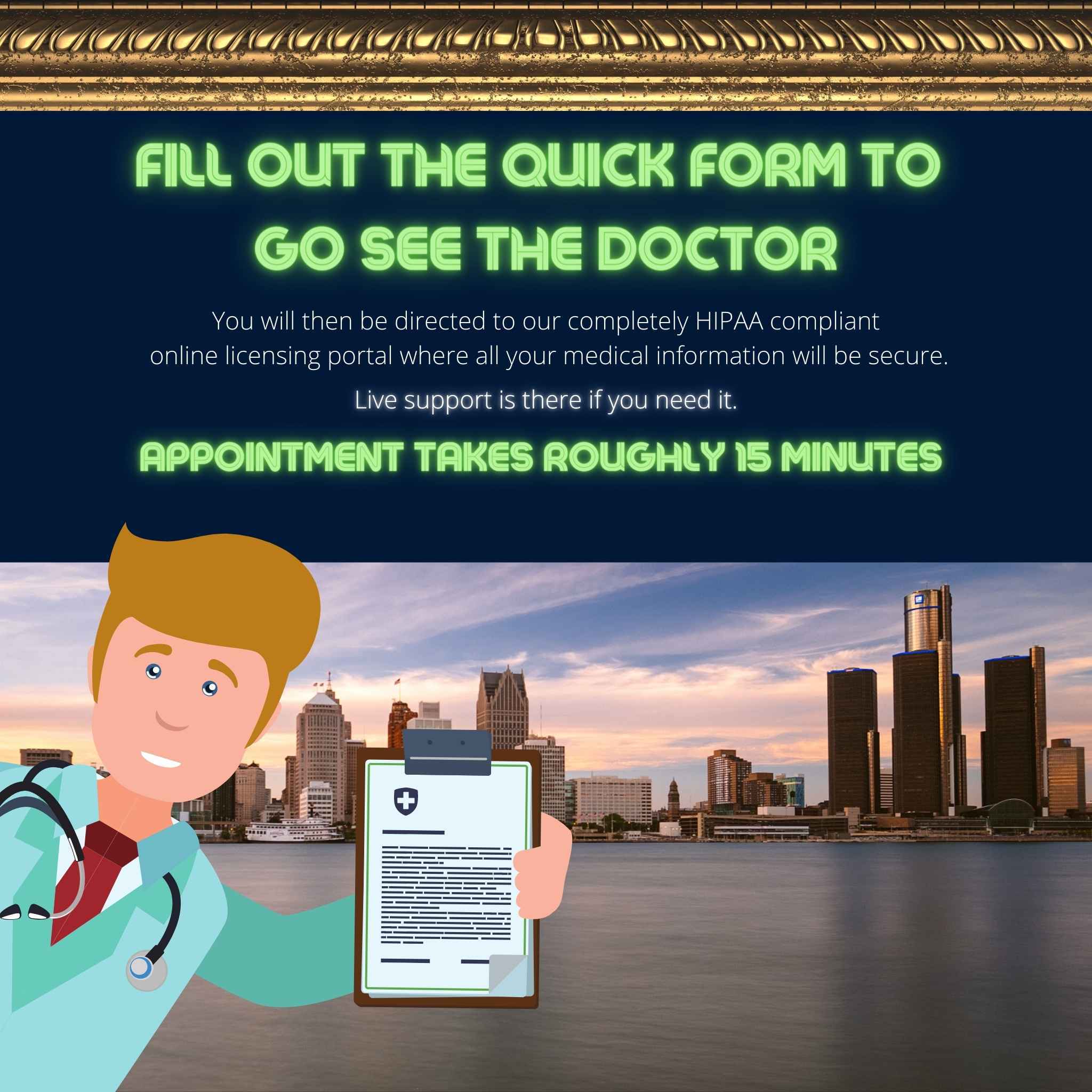 ---
As society marches deeper into a new digital world,
Fly high is also marching in many ways
including telemedicine.
Telemedicine for medical marijuana licensing
is still 100% legal (and encouraged) as our governor
Gretchen Whitmer signed this into law recently...
House Bill 4745 will allow telemedicine for
Michigan residents participating in the Michigan Medical Marijuana Program,
a state registry program that administers the MMMA
as approved by Michigan voters on November 4, 2008.
"I'm thrilled that medical marijuana patients now
have access to telemedicine, just like the rest of Michigan's medical patients do,"
said Gov. Whitmer. "This package of bills makes a huge difference
in the lives of those who rely on the medical properties of marijuana."
the whole transcript can be viewed
here https://www.michigan.gov/whitmer/0,9309,7-387-90499-563676--,00.html
While Covid-19 does not currently seem to be as significant
of a threat as it was just a few months ago,
it still remains a significant threat to society everyday;
For this reason FlyhighAF LLC is offering
the safest and most convenient
form of MMMP certification
currently possible in the GREAT state of Michigan.
-fly high staff
---